Biography
Bunny's work experiences prior to pursuing her lifelong interest in art and particularly, sculpture, included a wide range of endeavors. A devoted mother to her two sons limited her career pursuits, but she was still able to take on various challenges with considerable success.
In the early 1980's, Bunny worked as a sales representative for KOOK radio in Billings, Montana. While developing a top sales list and becoming successful in her sales efforts, she was periodically on air as a co-host of the morning drive-time show.
During the mid-1980's, Bunny and one of her five brothers opened video stores in Irving, Texas. Bunny owned and managed one of the stores until it was sold in 1987.
In the early 1990's, Bunny was the Montana State Director of Pacific Affairs for the Mike and Maureen Mansfield Foundation. In this position she promoted the cross fertilization of ideas and trade between Montana and the Pacific Rim countries, in particular, Indonesia.
Modeling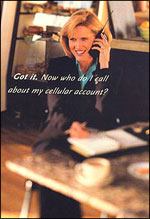 Bunny modeled for several years for the Donna Baldwin Talent Agency in Denver, Colorado. She did numerous photo shoots that were used primarily for corporate annual reports and other promotional materials. The experience gave her an inside view of the time, effort and talent necessary to produce the materials we see in our daily lives.

Media
Bunny Hanley in the Viata Transilvaniei, a Romanian newspaper, 2011.